Is rural Afghanistan ready to fight COVID-19? Lessons from a Field Study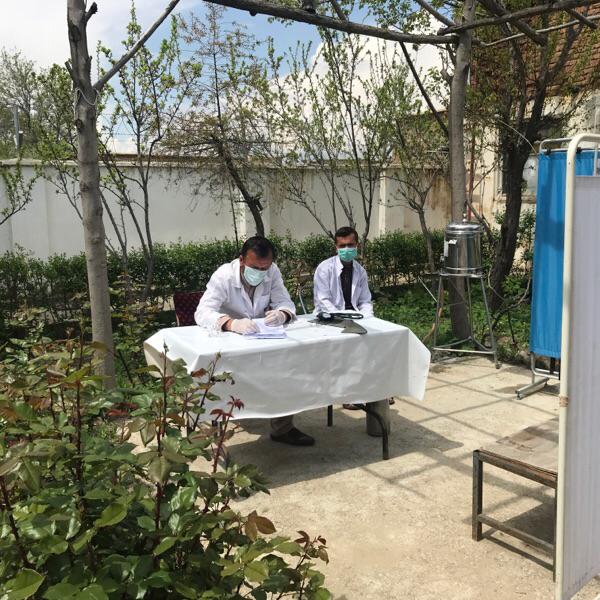 Integrity Watch Afghanistan conducted a survey of 184 health facilities in 8 provinces in 2017. The survey found out that Afghanistan has improved in terms of existence of health facilities in rural areas but these facilities were in urgent need of essential assistance.
The survey found out that 99% of the health facilities were active with healthcare personnel and patients present at the premises. But, the assessment in 2017 also revealed that the health facilities faced both structural and maintenance problems, operational needs, ranging from the supply of electricity, medications and medical equipment to the availability of vehicles and ambulances, hygiene and sanitation issues, accessibility of staff and patients to facility grounds, adequacy of personnel, especially female medical personnel and finally, management oversight issues.
Considering the World Health Organization's emphasis on hygiene and sanitation to cope with COVID-19, the rural health facilities themselves could be prone to further spreading of the virus. According to the survey, poor hygiene was visible in 45% of the health facilities with a quarter of them having no toilets. Furthermore, since the availability of an ambulance is an issue in health facilities in rural areas (64% of health facilities have no vehicles) alternative measures including providing the necessary equipment to utilize ordinary vehicles for emergency purposes could be a solution in an emergency situation.
The World Bank Afghanistan Office has reported that it has allocated $100 million to support Afghanistan's emergency response to COVID-19. While a major focus of the program is on healthcare support, it is not clear how the fund will be used for rural areas. The Afghan government has not announced any specific program to fight COVID-19 in rural areas but there are reports of restrictions on movement and preparing the health facilities to cope up with potential COVID-19 patients from the rural areas. With 99% of health facilities active in Afghanistan, this shows that rural Afghanistan has some basic facilities to respond to COVID-19 if mobilized and supported in time and efficiently by the Government, the international community and other key stakeholders.
About the survey:
The survey included physical inspections of the facilities and interviews of personnel and community members. The survey focused on the operational status and efficiency of the facilities, including their capacity to deliver the needed services and identification of existing and potential issues that are likely to adversely affect service delivery. The survey included Badakhshan, Ghazni, Kandahar, Takhar, Herat, Nangarhar, Kabul and Baghlan Provinces.