Fighting corruption in times of corona can save lives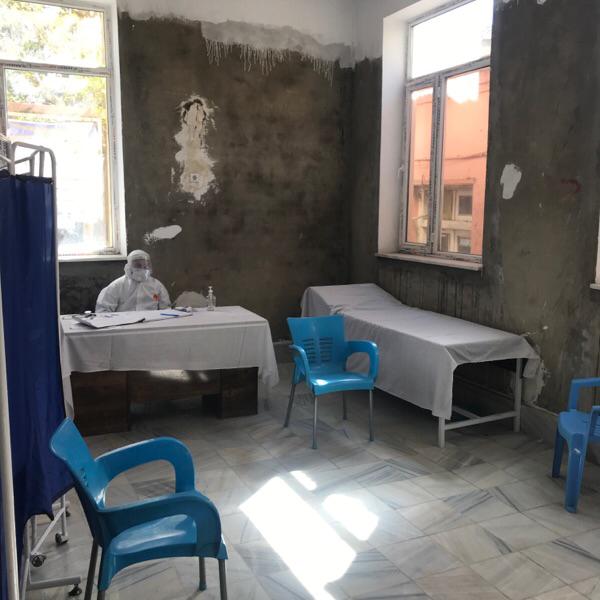 Naseer Aieen and Noorullah Elham
To respond to the Corona virus outbreak, a training workshop to collect information on health facilities was organized in mid-April this year in five provinces. This workshop is a part of an initiative by Integrity Watch to enhance the preparedness of health facilities to tackle this virus by providing necessary information to civil society, people and their communities, as well as to government and the international community policy makers.
The survey will cover Kabul, Balkh, Nangarhar, Herat, and Kapisa in its first phase and will be extended to the rest of the provinces in the next few weeks. Data on the quality of service delivery, capacity and condition, level of available resources, number of visitors – especially those with confirmed or suspected case of COVID 19, number of personnel, observing social distancing guidelines, etc. is collected through a newly developed Covid App and uploaded to www.covid19.af on a real time basis. The Covid App is developed by Vox Map a French start-up and the website is a joint endevour of Integrity Watch and Vox Map.
"Fighting corruption in times of corona can save people's lives." said, Ezatullah Adib, Integrity Watch's Head of Research. According to him, during the first phase of this project, a total of 1,000 healthcare centers will be surveyed in these five provinces.
The trainees are volunteers who used to monitor schools, courts and construction projects that have been halted at the moment due to the lockdown in the cities.
Ms. Aaliza Sultan who will do the survey in Kabul stated, "We learnt how to monitor healthcare centers and submit reports on real-time basis along with photos using the Covid App." She confirmed that that the program taught them how to protect themselves while surveying the health centers and provided all of them with protective equipment. She added, "I am very proud that during these days when everyone else is in quarantine and at home, I can serve my people and my country."
The volunteers are provided with hygiene kits including masks, gloves, sanitizer, protective clothing with instructions on how to use it and also smartphones with internet bundles and a transportation stipend.