Balkh Integrity Network Meets Local Health Officials to Coordinate Joint Efforts to Fight COVID-19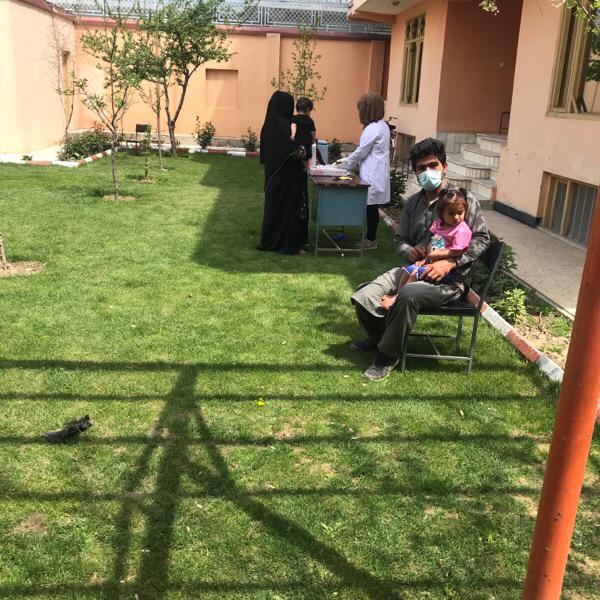 Integrity Watch's Balkh Integrity Network met with the Provincial Public Health Directorate to discuss mechanisms and ways to coordinate civil society efforts to assist the government to fight the Coronavirus outbreak. The civil society group offered to oversee the use of funds and the government officials involved welcomed the initiative.
Mr. Aziz Mubariz, Integrity Watch's Provincial Coordinator in Balkh said, "With the Coronavirus outbreak and the Government pledging to allocate emergency funds to fight it, the group has mobilized its resources and realigned its priorities to oversee the use of these funds through access to information and through conducting of social audits."
Mr. Khalilullah Hekmat, Director of Public Health for Balkh Province, welcomed the group's initiative to oversee the use of public funds to assist COVID-19 patients and informed the group that the government has taken several measures to prevent the spread of Coronavirus and to assist patients. He said that 16 million AFN allocated by the Central Government to help prevent and fight the Coronavirus in Balkh Province, is not yet processed and has not yet been sent to the Public Health Directorate. Mr. Hekmat added that a joint committee to fight and prevent the spread of the Coronavirus, which includes representatives from the Department of Public Health, the municipality office, the Provincial Governor office, etc. has been formed. He said crowded and busy areas, such as fabric markets, porcelain, gold, construction and other non-food markets are closed starting from April 2nd. He also said a number of businessmen have pledged to support 5,000 families with food packages for 15 days during the quarantine.
The Balkh Integrity Network will request the necessary information through the Access To Information Law from the government. Additionally the Network will prepare checklists and will start monitoring the use of these funds as soon as they become available.
The Balkh Integrity Network, comprises a dozen group of civil society activists, and is a platform with the objective of ensuring transparency and accountability of government to the public. The group was established in 2015 by Integrity Watch and since then has worked on access to information, social accountability and with assisting victims of corruption.